This guy's excuse for having weed was so bad, the cops roasted him on Facebook
1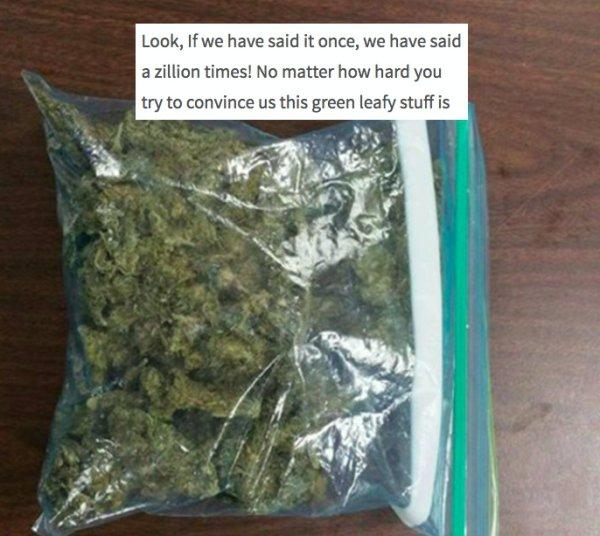 When the St. Marys, Georgia, police department found 26-year-old Richard Relliford with a Ziploc bag full of ganja during a traffic stop, they shared a photo of the confiscated plants — as well as Richard's fantastically terrible excuse — on their Facebook page.
(Side note: there's no way a full pound of weed is in that bag unless it's the densest shit known to man).
It seems like cops everywhere have been ramping up their social media game. There were the cops who shared the photo of the old-fashioned pistol they confiscated. And the cops who responded to a woman's tweet asking for pot. Some people say they shouldn't post this kinda stuff online, but I'm all for our men and women in blue having a little fun with their extremely stressful jobs. They aren't shaming people like those magazines full of embarrassing mugshots that you find on every gas station counter.