Taylor Swift Nude Photos NOT Hacked, Despite Claims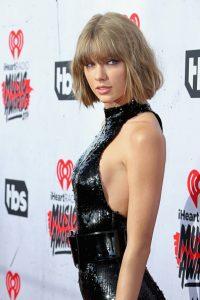 Taylor Swift nude photos have NOT been hacked, despite claims. No such photos of the superstar even exist, so it would be impossible for hackers to steal them.
There's been much speculation about additional victims, fueled in part by a photo purporting to show computer files naming all the newly-hacked celebrities. On top of including some of the above names, a number of other stars are named, including Swift. That led both MediaTakeOut and RadarOnline to run headlines touting the singer's supposed involvement.
MediaFakeOut exclaimed, "The Fappening 2.0 Just Got REAL… They Got Nekkid Pics Of MEAGAN GOOD… Zendaya… Taylor Swift… And FOX NEWS Megan Kelly!!!" (Yes, Kelly's first name was misspelled.) RadarOnline, which picked up that story, similarly announced, "Megyn Kelly, Taylor Swift, Tina Fey & More Reportedly Hit By NEW 'Naked Photo Leak.'" The webloid even went on to say, "Pop star Taylor Swift should be worried because hackers reportedly claim to have some naughty nude photos of her."
But neither outlet bothered to investigate whether this list was accurate before throwing Swift's name out there. And now has exclusively learned that it's NOT accurate. Swift has NOT been hacked, and even if she was, there wouldn't be any nude photos to even obtain.