Parents identify victim found inside 'Real Housewives' star's car
Two men shot to death in a car registered to "Real Housewives of New Jersey" star Kim DePaola were killed by a gunman who believed one of them was a snitch, the mother of one of the victims said.
Cops said the victims were shot in the back of the head before the car they were in was torched on a Patterson street.
Authorities have not officially identified the pair, but a Patterson woman said Monday that one of the victims is her son, and that he had borrowed DePaola's car.
Michele Ryerson said her son, Aaron Anderson, was driving the Audi after taking DePaola's son to the airport.
Ryerson said Anderson was in the car with another friend named Tone, and said people in the neighborhood told her that he was likely executed for "ratting out" someone accused of attempted murder.
"They said he ratted on someone," Ryerson said. "They said Aaron said something to the police, so the guy that's in jail put a hit out on my son. I don't know how true that is."
She said Anderson's friend was probably killed to eliminate a witness.
The two bodies were burned beyond recognition. Ryerson said one of the victims had dental work consistent with what Anderson had.
Ryerson said her 27-year-old son had driven his friend, Chris Camiscioli, Thursday night in Camiscioli's car.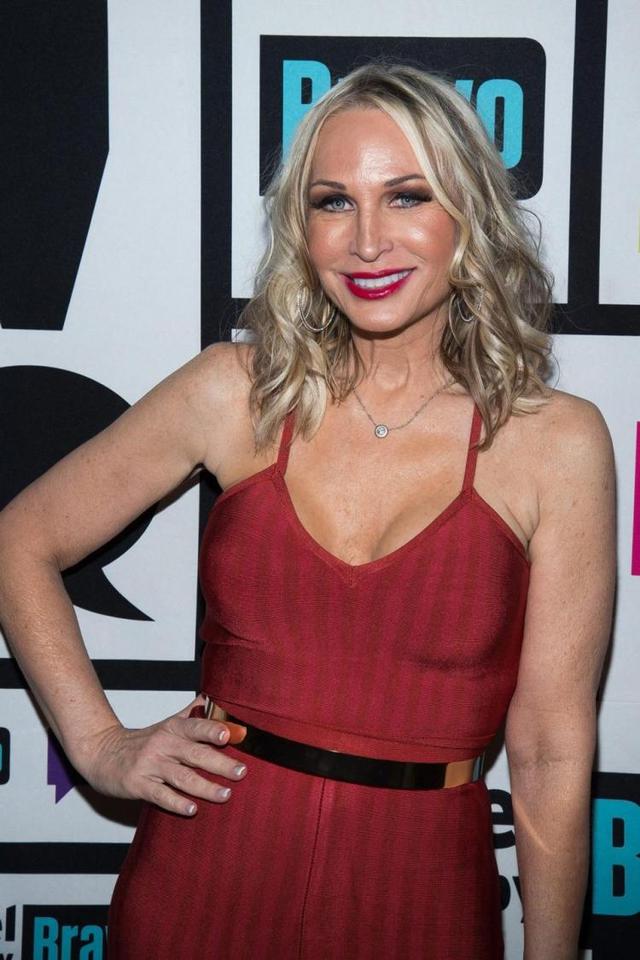 (Bravo/NBCU Photo Bank via Getty Images)
The car, which belonged to DePaola but was often driven by her son, was in flames when cops arrived at around 2 a.m. Friday morning in Paterson.
The two bodies in the vehicle had both been shot in the head, officials said.
She said Anderson had a 16-month-old son.
Ryerson said she wants the gunman to suffer.
"I hope the cops don't find him," Ryerson said. "I hope the street finds him first and just tortures him."
Gunshots were heard by residents of the neighborhood before the fire began, according to NJ.com.
DePaola addressed the tragic situation in an Instagram post on Sunday, writing that she and her son are both safe.
"Our deepest condolences go out to the victims' families of this truly horrific tragedy," DePaola wrote.
With Nancy Dillon