What would happen if we discovered ancient technology 1000 years ahead of what we have today?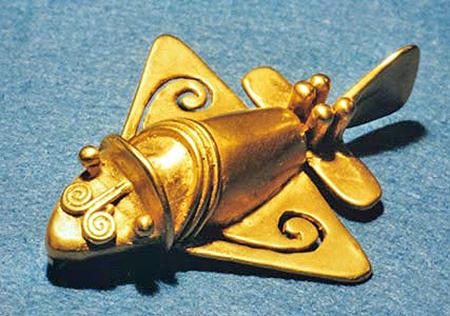 These existed between 1000 b.c. to 1000 a.d.
The Wright bros. discovered/re-discovered flight around 1903. These were aerodynamically sound so much so that replicas were able to fly without any problems. The natives back then didn't understand flying tech. It was thousands of years too early for them to even conceive the possibility of flight.
But today, if we still can discover an ancient technology 1000 years ahead of us, we wouldn't be so surprised & we will be able to comprehend it. With the spread of ideas and modern futuristic concepts through Hollywood movies, we would just marvel at the sight of them rather than treat it like magic. It just means that Earth's history is much longer and more complex than what our historians has made out of it.
ADDITION:
When you think about the past and the people living 1000-2000 years ago, everyone would go with the "animals", "insects" theory. Most figurines can be easily represented by what you want to see, similar to local animals & insects. BUT there are a couple of oddities in the bunch.
In 1954 the government of Colombia sent part of its collection of ancient gold artifacts on a U. S. tour.

Emmanuel Staubs, one of America's leading jewelers, was commissioned to cast reproductions of six of the objects.

Fifteen years later one was given to biologist-zoologist Ivan T. Sanderson for analysis. After a thorough examination and consulting a number of experts, Sanderson's mind-boggling conclusion was that the object is a model of a high-speed aircraft at least a thousand years old.
Both Sanderson and Dr. Arthur Poyslee of the Aeronautical Institute of New York concluded it did not represent any known winged animal.

In fact, the little artifact appears more mechanical than biological. For example, the front wings are delta-shaped and rigidly straight edged, very un-animal-like.
Read more: South American Jet
Read more: Are there any mysterious places in the world like the "Bermuda Triangle"?
Read more: Top Eleven Mysterious Mysteries of the Pre-Columbian Americas That We Decided to Cram Into One Article....Page 54