What's the most mysterious photo ever taken?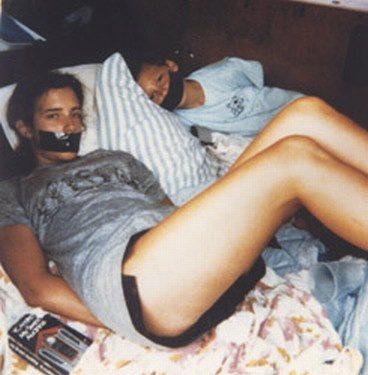 The Tara Leigh Calico Case: Tara Calico - Wikipedia
She disappeared near her home in Belen, New Mexico. This case continues to be unsolved. She left her home at about 9:30 am to go on her daily bike ride. She had plans to play tennis at 12:30 with her boyfriend and told this to a friend. Several people saw her riding her bicycle but no one witnessed her abduction.'
This photography is a polaroid of an unidentified young woman and a boy gagged that was found in a Port St. Joe Florida gas station parking lot. It was found in a parking space where a white windowless Toyota Cargo van had been parking. The van was driven by a man with a mustache in his 30s. Several analysis of this photo have been completed with no real decision made as identity is concerned.
Letters post marked from Albuquerque, NM were sent to newspapers to give clues to who have done the kidnapping. In October 2013, a six-person task force was established to re-investigate Calico's disappearance