Everyone's Pissed Trump Broke Tradition In Video Of Him Boarding Air Force One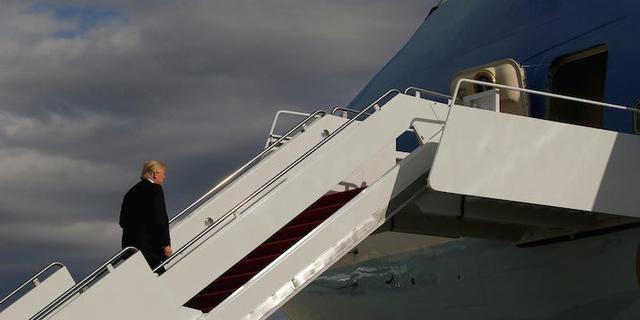 REUTERS
President Donald Trump rode Air Force One for the first time yesterday, but broke tradition by not turning around to wave as he boarded the plane.
Trump breaking tradition?! That never happens!
It's not like he's the first president in 40 years to not release his tax returns.
But I digress…
America's new president boarded the plane like he was on a mission. He didn't look back once.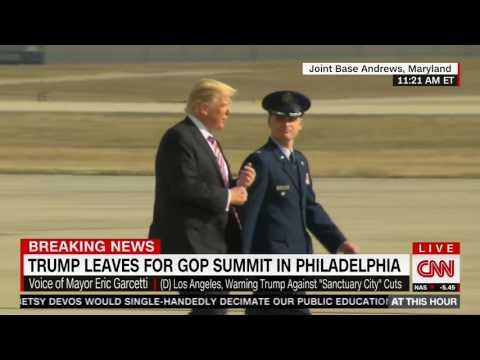 This could be linked to the fact President Trump isn't a big fan of the media — in fact, he recently said he's "at war" with it — or maybe he just really DGAF.

Mark Knoller Verified account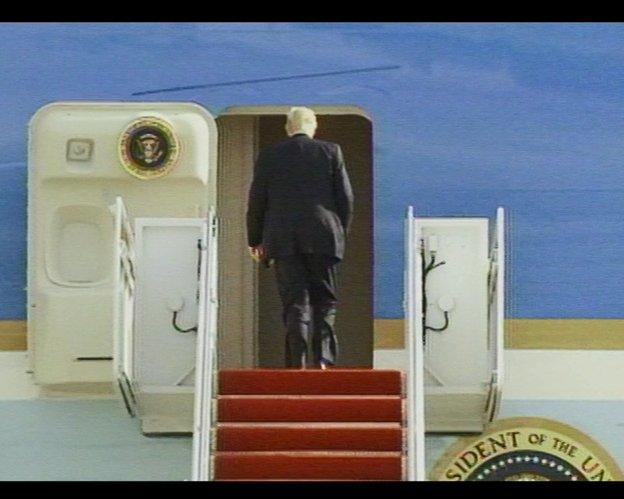 Pres Trump boards Air Force One, but doesn't turn around to wave - as presidents have done for decades.
Simon Carswell Verified account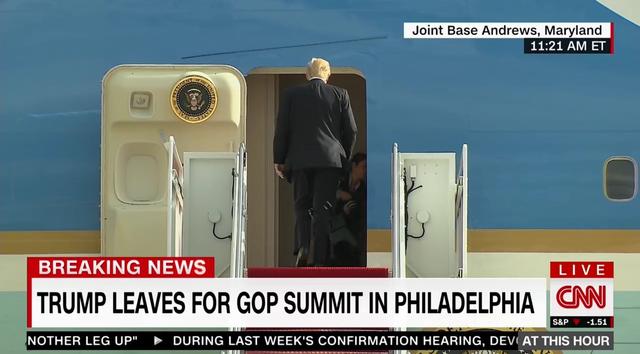 Trump boards Air Force One for the first time as POTUS for flight to Republican summit in Philadelphia - no wave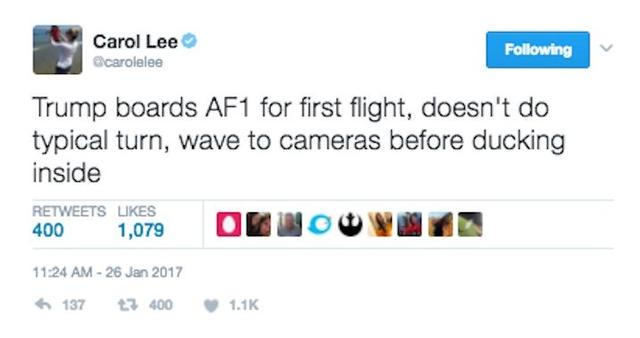 Twitter
Perhaps Trump didn't know this was a tradition.
It definitely wouldn't be the first time he was completely unaware of what constitutes presidential behavior.
For some context, here are some pics of President Obama waving as he boarded Air Force One. WARNING: these may induce nostalgia and/or ugly crying.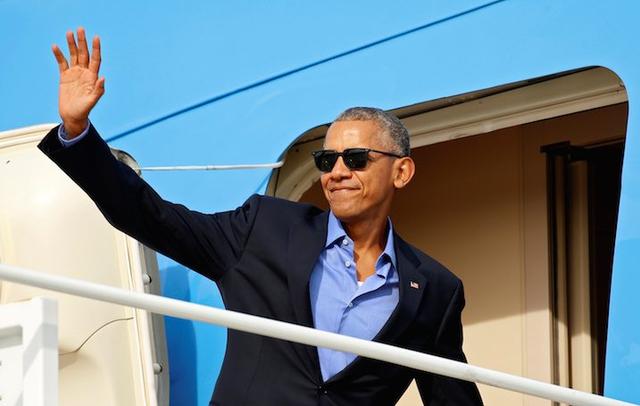 REUTERS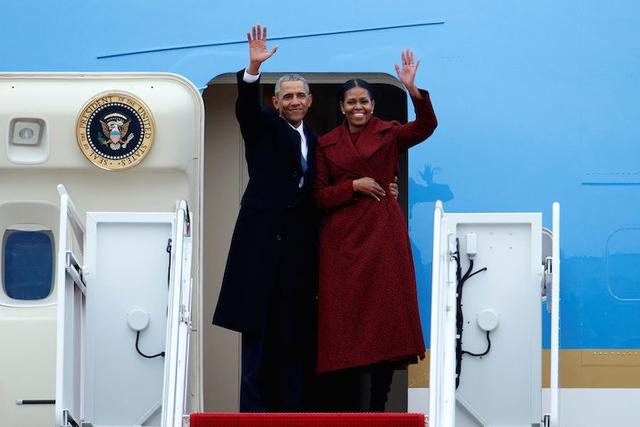 REUTERS
This pic is actually from February 2009, shortly after Obama rode Air Force One for the first time.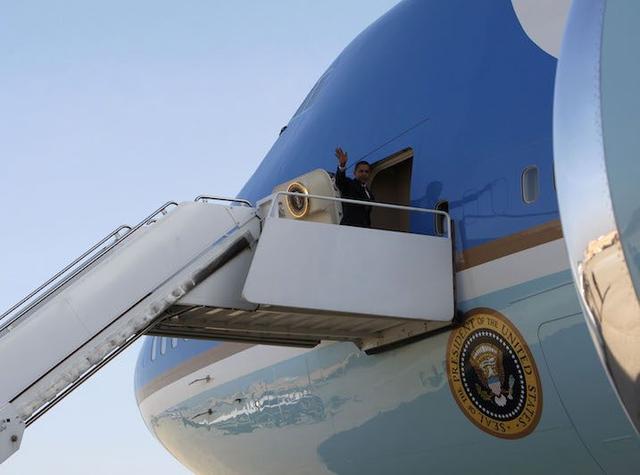 REUTERS
But Trump just wasn't into it.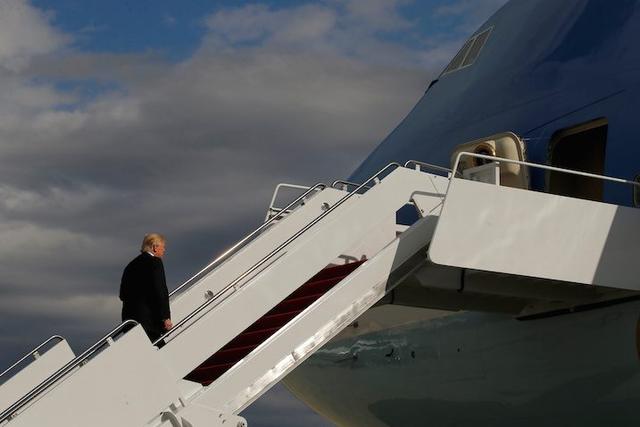 REUTERS
He did wave when he stepped off the plane, though.

Mark Knoller Verified account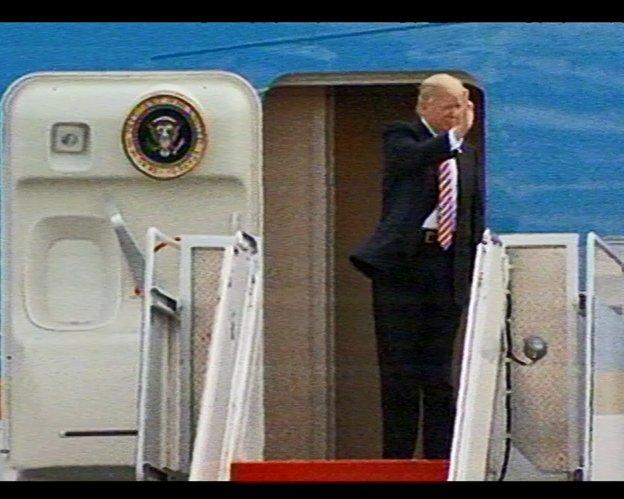 Pres Trump offers a wave and a thumbs up stepping of Air Force One on arrival in Philadelphia to address GOP Congressional Retreat.
And he seemed to enjoy his new ride.
Colin Jones Verified account

The essence of Trump in a 28 second clip
But, to be honest, this issue of waving is a pretty silly thing to focus on.
Perhaps we should be more concerned about Trump's executive orders and the marginalized groups he's already targeted in his first week as president.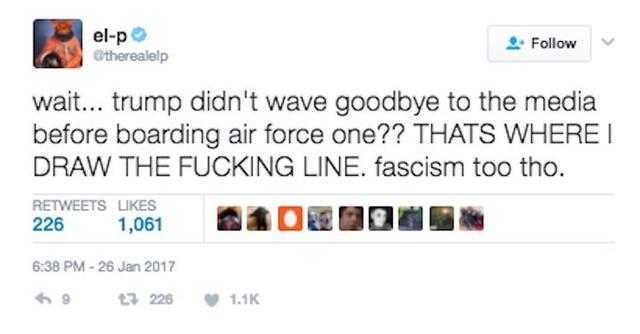 Twitter
This isn't the first time people have gotten mad at a president for not fully adhering to tradition while boarding or stepping off an aircraft.
Remember the controversy over Obama's latte salute?
obamawhitehouse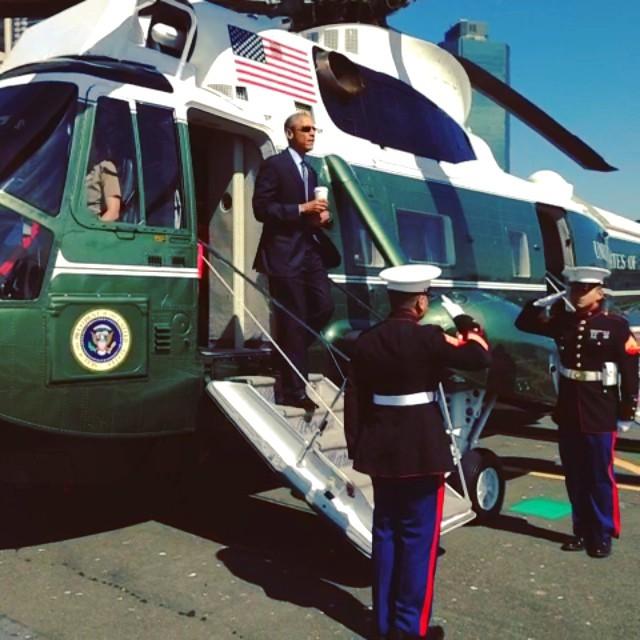 President Obama just landed in New York for #UNGA2014. Watch him speak at 12:50pm ET on his plan to #ActOnClimate: http://wh.gov/climate-change
Yeah, people weren't happy about that, either.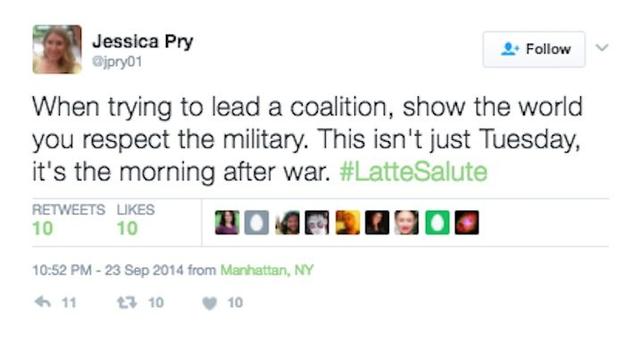 Twitter
Twitter
If people got outraged like this about actual issues, we'd probably live in a far better world.
Long story short: We have bigger things to focus on than whether or not Trump waved as he stepped on an airplane.
Stay focused, America!
Are We Living In A Post-Fact America?